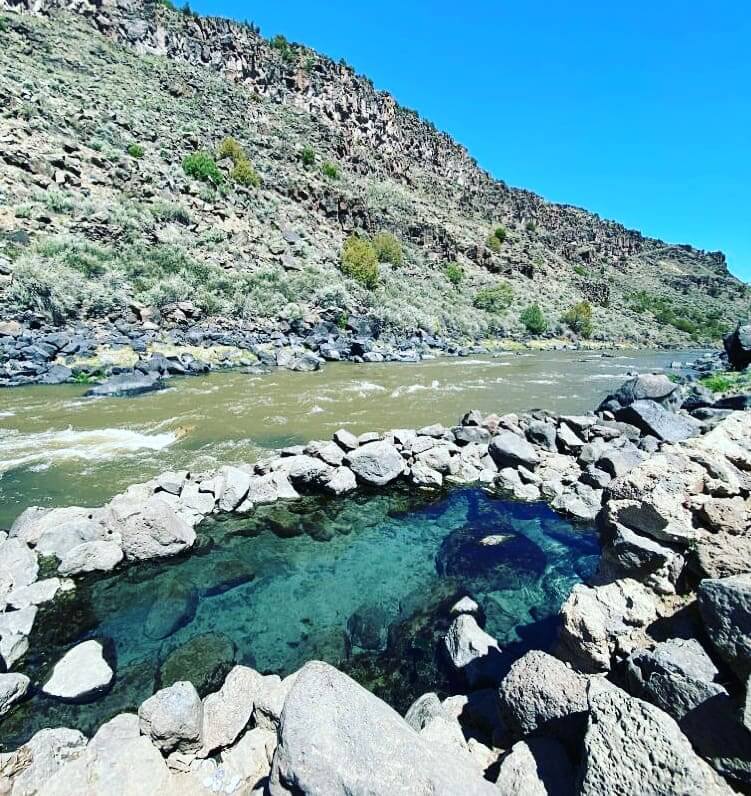 A Note from the Editor
I'm Thomas. I don't run Discover New Mexico for profit. On the contrary, you might say it's a costly endeavor. But numbers in a spreadsheet can't always gauge the intangible things, like the ones that boost our spirits and add purpose to our lives.
For the most part, I do things solo. I'm continually striving toward the ambitious plan of publishing many more detailed articles on New Mexico's natural beauty. I also can't wait to explore a photojournalism project, which will offer a window into some of the most interesting people I've met on my journeys.
I'm glad to have you along for the ride!
About Thomas Charlton
Thomas holds an MFA in Photography from the University of New Mexico and is also a New York City licensed tour guide. Now living in Santa Fe, he travels throughout the state in search of rare beauty — filming, photographing, and interviewing along the way.
New Mexico's charm captured his imagination on his first visit. Inscrutable and unforgiving at times but doubtlessly gorgeous. Exploring and documenting all corners of our state is an aspiration that comes naturally to him. For Thomas, DiscoverNewMexico.com is a passion of the heart rather than a profession.
What We Do
New Mexico is a fascinating but all-too-often misunderstood state — full of natural wonders and diverse culture, yet weighed down by stubborn stereotypes. We approach our beautiful state with reverence and determination in equal measure. Our goal isn't to produce a 'polished' travel guide, the sort of which you might find in bookstores. On the contrary, our style is raw, unfiltered, and first-person.
We hope that our unbridled passion for the great state of New Mexico shines through in every article.
Our Publishing Ethos
We measure ourselves against our ability to immerse readers in a rich and visual experience — one that whets the appetite for your own travel adventures. However, we also understand the need for clarity and detail. That's why we aim to put ourselves in your shoes and understand exactly what you need to make the very best out of a trip.
Aside from our passion for New Mexico, our main motivation in creating this website was frustration at the lack of detail and ease-of-use provided by other publishers. User-generated content can be unreliable, scattered and lack any of the top-to-tail comprehensiveness you need to confidently set out on your travels.
Meanwhile, editorial standards have dropped industry-wide as publishers race to produce an ever higher volume of lower quality pieces for their readers. We aim to change all of that by offering you only long-form and truly useful guides to enrich your journeys.
Our Standards
Too many travel writers today produce material from a cozy distance. Many have never even set foot in the destinations on which they report, let alone have the wealth of experience required to offer true insight.
Thus, our first key standard is to report to you in person, and from our own accumulated knowledge.
In addition, we understand the value of cohesiveness. After all, a self-planned tour of the state can often involve multiple individual trips within the space of a single day. We try to put the jigsaw together for you so you can understand the full range of options in a given area to satisfy the needs of an adventure from start to finish.
Finally, we strive to evolve with the times by updating our resources with new information as it emerges. This is a cornerstone of our reliability in delivering travel guides with purpose.
How We're Supported
As you can imagine, life on the road can be expensive. Nevertheless, transparency and trust are critically important to us. A small percentage of links to third-party websites on DiscoverNewMexico.com are "affiliate links." This means we may receive a commission on certain purchases made by readers, at no additional cost to you.
We will never compromise our commitment to independence, nor do we ever accept payment in return for promotional stories. Indeed, no service is ever promoted on this website unless it has been personally vetted by us. We will only ever recommend vendors that we use ourselves and that we would recommend to our own friends and families.
Articles containing affiliate links are clearly labeled as such with an advertising disclosure message.
Get In Touch
Finally, of course, feel free to get in touch with any questions, suggestions or feedback. We'd be delighted to hear from you!