In this article, we guide you through five hand-picked gems of New Mexico. Each destination is worthy of multiple visits and one can find an almost unlimited amount of new culture, sights and sounds to absorb and enjoy.
Santa Fe, New Mexico
Santa Fe, known as the City Different, the state's capital city, is also an international favorite hosting visitors from all over the world each year. One of the world's largest cities for the arts, Santa Fe's Indian Markets and galleries contribute to its unique shopping experience.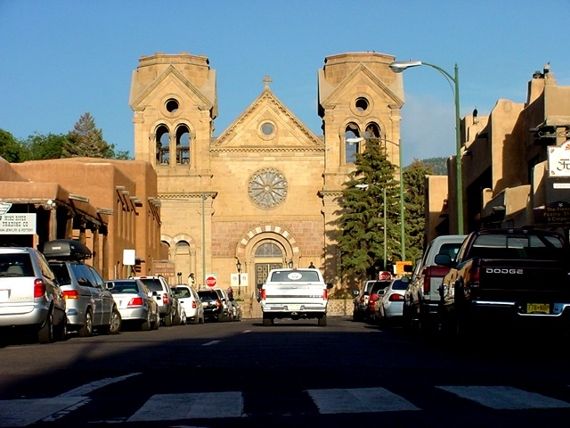 Santa Fe's central location makes it the perfect jumping-off point for day trips visiting nearby points of interest such as Los Alamos (famous for the Los Alamos National Laboratories), The Eight Northern Pueblos, the Enchanted Circle (Taos, Red River, Angel Fire), and The Santa Fe National Forest and Ski Area to name a few.
The city's largest appeal though is possibly its architecture and historical atmosphere set against an amazing backdrop of the Santa Fe Mountains. Its rich heritage dates back to the 1600s and is one of few remaining cities that enable the visitor to step back into time. Its eclectic square boasts a unique blend of visitors, artisans, musicians, natives, and locals, all immersed in the culture that is the City Different.
World-class accommodations and dining are available throughout the city, most offering distinct atmosphere, and fare. From romantic bed and breakfasts to top-notch resorts and spas, Santa Fe has it all.
Albuquerque, New Mexico
Albuquerque, New Mexico's largest city (though still small in comparison to most cities), has sprawled into a metropolis all its own. Shining like a sprinkling of desert diamonds against the Sandia Mountains, Albuquerque is also rich in heritage, culture, and tradition from its Old Town Square and shopping area, to nearby pueblos.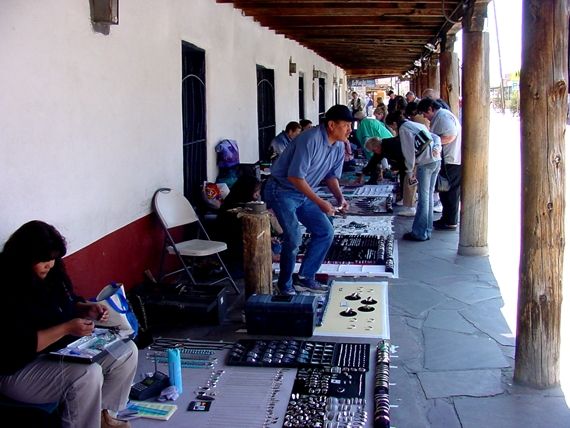 Additionally, the University of New Mexico has its own cultural atmosphere. Situated on the old Route 66 (now Central Avenue) a fun blend of shops, sidewalk cafes, galleries and more line the edges of this university's most beautiful campus.
A wide range of accommodations is available as well as dining and shopping. Family fun parks, Botanical Gardens, Zoo and Aquarium, Nature Trials, Petroglyphs and nearby Sandia Tram and Ski Area make Albuquerque a top family-friendly destination.
Also centrally located, Albuquerque is a great jumping-off point for day trips to places like Jemez Springs (hot springs, village, hiking, and pueblos), Acoma Sky City to the west or a beautiful day drive through the Sandia Mountains.
And if you like gaming, Albuquerque casinos are big, bold and beautiful with top facilities and renowned entertainers.
Taos, New Mexico
Taos is small yet bustling, while quaint and all its own. If you are looking for a cookie-cutter experience, Taos is probably not the place for you, but if you are looking for the real New Mexico, you needn't look any further than Taos. It is original, indigenous, artistic, rustic and soothing to the soul. Its colorful plaza holds court to a blend of characters as different as the town itself, full of shops, galleries and eateries.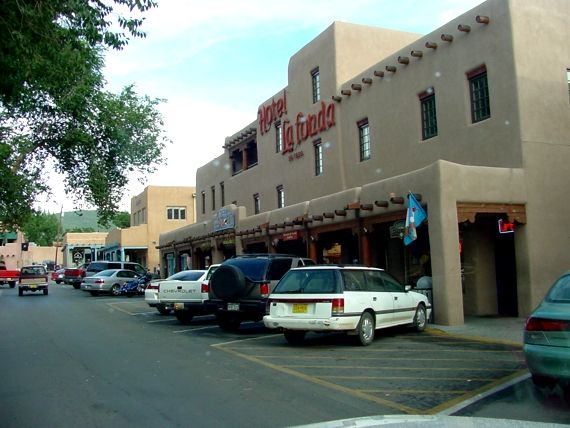 Home to many celebrities from R.C. Gorman to Robert Mirabal, Michael Martin Murphey and even Julia Roberts, Taos has somehow managed to retain its small-town feel and earthy comfort. Quiet casitas, cozy kiva fireplaces, and scrumptious enchilada dinners await you in this magical little town.
Its historic background is quite impressive with the Taos Pueblo, the oldest continually inhabited community in the United States, the local architecture, infamous historical characters such as Kit Carson and Mabel Dodge-Luhan.
Centrally located in Northern New Mexico, set against the Taos Mountains, day trips from Taos are abundant. Driving the Enchanted Circle is a must while there. The Rio Grande Gorge is just outside of town and well worth a visit. And just on up the road don't miss Taos Ski Valley, a European-style village hosting Bavarian-type accommodations and The Taos Ski Area, high in the mountains with shops and recreation.
Red River, New Mexico
Red River, just less than an hour north of Taos has long been known as New Mexico's playground for Texans. This rustic little ski town, though it may be small, is big on natural beauty, friendly residents and fun-filled times. Very family-oriented, Red River has a small strip filled with everything from shops to dining to go-carts to fishing. It's an all-in-one-stop kind of destination. Let the kids go while Mom and Dad enjoy a leisurely stroll or fishing at the river.
Accommodations range mostly from log cabins to condos to local lodges and inns, most independently owned by mom and pop with game rooms, playgrounds, river access, and easy, comfortable, restful appeal. Camping is also a popular activity and its campgrounds offer some of New Mexico's finest. Mountain pines and clear river water make camping in Red River highly popular as campers hike and frequent nearby lakes as well.
In winter, the town comes to life with skiing from Mount Wheeler, New Mexico's highest peak.
Ruidoso, New Mexico
Ruidoso, not centrally located but well worth the drive, is another small, rustic, New Mexico ski town. Ruidoso's charm is in its pines that dot the roads throughout as you wind your way into one of New Mexico's back door villages. The river meanders through town as well and provides a respite at any point. Deer wander casually about and nature is at its finest with heavenly scents and refreshing vistas.
Gaming, resorts, Ski Apache, small-town taverns or miniature golf await a pleasant family fun-filled vacation. River-front cabins, hotels and camping all add to the charm to be found in Ruidoso. The town's main strip is filled with galleries, shopping, and eateries and is enjoyable to stroll.
Horse-racing, the Billy the Kid Visitors Center, Spencer Theater and numerous top concerts and events ensure that there is always something exciting to do in Ruidoso though relaxing and just taking in the scenery are equally enticing. Nearby Lincoln offers the history of the origins of Smokey the Bear while cowboy poet gatherings and chuck-wagon dinners on the trail are an area tradition. Lake Bonito is nearby with fishing, beauty and camping facilities as is the entire Lincoln National Forest.
Ruidoso is a true getaway for those seeking anything from nature to top entertainment, shopping to outdoor recreation; not too big, not too little, Ruidoso is just right.