Make the drive through the Gila National Forest up to the Gila Cliff Dwellings National Monument. Wind your way through pine trees, beautiful vistas, and rock formations to reach the Gila Cliff Dwellings.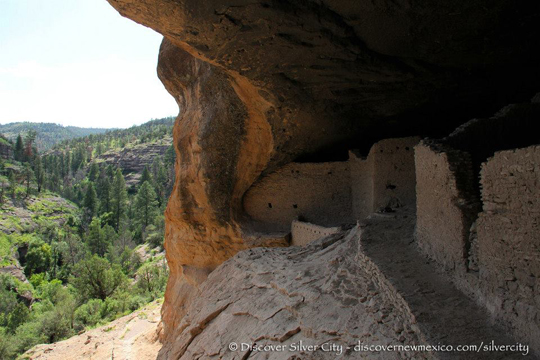 Explore the world of ancestors of Puebloan people who lived in the Mogollon area over 700 years ago. Hear the voices of the ancestors on the wind as you traverse the winding trail up to the dwellings. Silently commune with all that is in this ancient and magical place. No doubt many sacred ceremonies were performed here by its former inhabitants.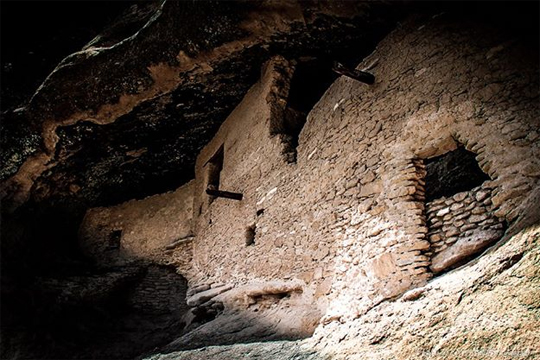 History, nature, education and spirituality, the Gila Cliff Dwellings will take you back not only in time but in spirit. The home of the Mogollon people, explore two-thousand years of history, archeology and human life.
When planning your visit, conditions can change rapidly in the surrounding Gila National Forest. Call the Gila Visitor Center at 575-536-9461 for the most up-to-date information before visiting.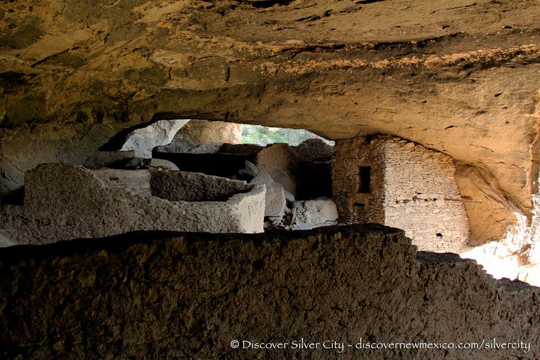 Activities in the monument include bird watching, hiking, interpretive programs, nature walks, and wildlife viewing. Guided tours are usually offered at 11:00 a.m. Hiking in the Gila and Aldo Leopold Wilderness areas are very popular activities in the area. Call ahead for weather conditions and backcountry water availability. Services are limited so please bring food (food is not allowed on the trail but picnic tables are available at the Contact Station), water and appropriate clothing. Pets are not allowed on the trails but may be left in kennels at the Visitor's Center.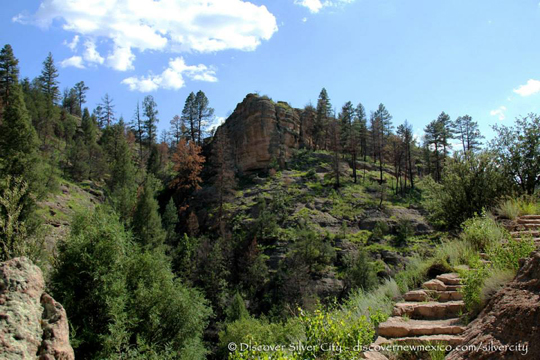 There are several popular hot springs in the area. The closest, Lightfeather, is a twenty-minute walk from the Visitor Center. The most popular is Jordan, a 6 or 8-mile hike from the Visitor Center, depending upon the trailhead used.