No matter where in the world I travel – from Amsterdam to Tasmania – when I say I'm from Santa Fe, people light up with recognition of the name.
Some have visited here and seen first hand our unique Pueblo-style architecture, visited some of our more than 200 art galleries, wandered our meandering, European-like lanes, delighted in our multi-cultural festivals, skied or hiked our mountains, eaten green chili, and experienced the quality of the light made famous by generations of artists. Others have simply heard about it, and whatever they have heard is positive.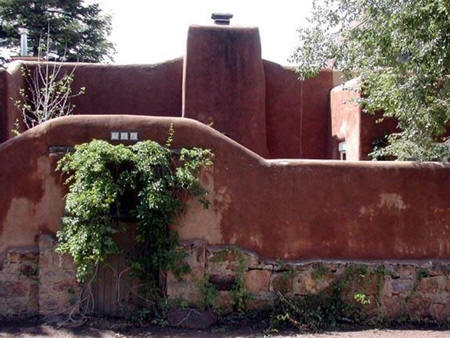 Such rumors have inspired many travelers and residents, from 16th-century Conquistadores seeking the Seven Cities of Gold to a 21st century Eastern European artist who moved here to fulfill a lifelong dream of "living near the Rio Grande," made legendary by John Wayne movies from his youth.
Word travels about good and unusual places to visit and live, and Santa Fe is consistently ranked among the top places. In 2006, Santa Fe was voted the #2 Destination in the U.S. by Conde Nast Traveler's Reader's Choice Awards, surpassed only by San Francisco.
While it is not unusual for a major metropolitan area to boast a vibrant arts, cultural and culinary scene, it is unique for a city of fewer than 70,000 inhabitants, located at a 7,000-feet elevation, with the closest major airport 60 miles away, to enjoy a similar notoriety. In every way, Santa Fe lives up to its moniker: City Different.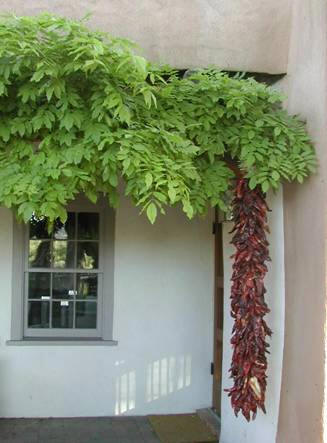 It is a complex city that nurtures both the old and the new in an effort to retain its rich multi-cultural history and heritage while addressing modern-day concerns. Santa Fe is renowned for its friendly people, religious tolerance, progressive politics and social consciousness. Lately, it has become a center for alternatives in health care, energy and solutions to social issues.
With a mild four-season climate that averages 300 days of sunshine a year, easy access to outdoor recreation and more arts and cultural events than one could possibly attend, and it's easy to see why Santa Fe attracts a creative, active populace.
Something for Everyone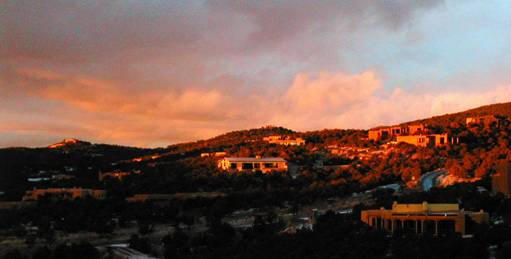 Whatever your interests, The City Different offers something for everyone. There is a plethora of information online and in print, yet nothing substitutes for the surprising and delightful discoveries like wandering the Plaza and surrounding historic districts (either self-guided or via a walking or bus tour); taking in art of all varieties at the many galleries and 14 museums; catching a world-class performance of music, dance, theatre or film at the restored Lensic Theatre; attending the Santa Fe Opera (which celebrated its 50th season in 2006); sampling cuisine from 5-star restaurants or more than 200 diverse eateries; experiencing the many festivals throughout the year; visiting the eight nearby Native American pueblos; hitting the trails, golf courses or ski slopes; or, finally, shopping in a mind-boggling array of boutiques and galleries.
To understand what makes Santa Fe such a popular destination, we need to examine the various aspects that capture the attention and imagination of visitors and residents alike. In subsequent articles, we will take an in-depth look at the history and heritage, arts and culture, architecture, recreational opportunities, the changing real estate market and new developments (commercial and residential) that are reshaping the City Different. Meanwhile, by way of introduction, it may be useful to gain insight into how a visit to Santa Fe can change your life.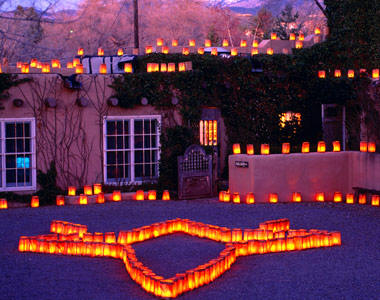 Often, one visit will lead to another or many others and, sometimes, the clear desire to move here. A common saying is that "Santa Fe either embraces you or spits you out," which is to say you will either love it or not.
Residents Old and New
While many residents can trace their roots back some 400 years to original Land Grants from King Ferdinand of Spain, each more-recently relocated resident has a story of how Santa Fe enchanted and embraced them. As a real estate broker specializing in helping out-of-state buyers and investors, here are a few stories cited by our clients:
"I didn't intend to move here," says Martha, who bought a house with a rental property in 2003. "I had been living in Los Angeles for 20 years, renting, and not thinking there was any place else to be. I didn't consider buying there because it was so expensive.
I came to Santa Fe for a weekend to visit friends and was so amazed at how friendly people were and how easy it was to get around, and, of course, the clean air was a revelation. When I saw the price on some properties, I realized I could buy something here and, being self-employed, I could work from home anywhere and bring my clients with me. They didn't care where I lived.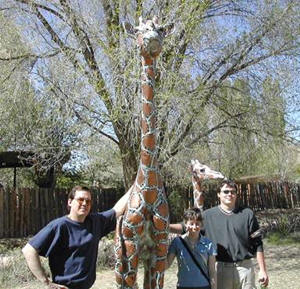 After finding my house with an income-producing casita in an old part of town, I just went for it and was totally moved within 2 months. It all happened so quickly. Now I'm involved in many community organizations, like restoring the Santa Fe River and the annual film festival. I love my neighbors, all of whom are large families who've lived here forever. Although I'm a newcomer, it seems like I've lived here all my life. I can't believe it was so easy to create a new life."
Jim and Marilyn, both professionals with 20-year careers, relocated from Washington, D.C. in 2004 with the intention of reinventing their lives: "We visited Santa Fe in late 1999. The images of ferolitos on the adobe walls, people with kids and dogs all bundled up and strolling Canyon Road on Christmas Eve singing Christmas carols around bonfires, the deep blue skies, the mountains right at the edge of the city, the smell of pinon wood burning in kiva fireplaces all over town…these images stayed with us.
We set a goal to continue working for 5 years, save our money, sell our house and move to Santa Fe. We did it, and bought a house on a mountaintop just north of the city." Marilyn now rides horses with her neighbors, works part-time at a high-end clothing store and is selling her pottery at a local gallery, while Jim trained and joined the Search and Rescue Team and has developed an online business.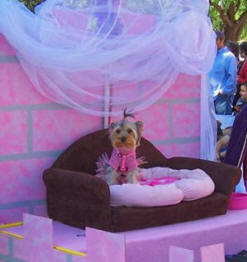 Gina, who relocated from the Bay Area in 2006, recalls, "I'd been to Santa Fe several times over the past 10 years to take an art class. I loved it and just wanted to be here, even though I didn't know a soul and I had no idea how it would work out. It took a while from the time I decided to go-for-it, but now I have a house I love (on the south side of town with a large landscaped yard and sunset views), I've met some great people and now I'm sharing a studio and painting full-time. This is exactly what I wanted. It's beyond wonderful!"
Unlike many who are sure of their connection to The City Different, Donna and Richard spent a year traveling around the west, considering possible places to live as soon as he retired from a professorship at a New York City college. The short-list included Sedona, AZ and Pagosa Springs, CO, but Santa Fe won out. "We realized we wanted a place that had enough interesting and varied social and cultural events to keep us active for years to come. Santa Fe is a lot like Manhattan, without all the people, pollution and expense," muses Richard.
For this writer and her partner, David, an architectural designer-builder, the defining moment for choosing Santa Fe occurred on an airplane in its final approach to our then-home in Colorado Springs. Returning from David's first trip to Europe and seven days in Paris, he asked aloud, "Can't we move someplace architecturally interesting?"
A Unique Heritage
When you think about it, there are only a handful of places in the U.S. that would be immediately recognizable from their architecture if one were set down there. Most are major metropolitan areas, and we are not urbanites. We are also western people who like our proximity to great skiing and hiking. We are accustomed to sunshine, dry weather, and large vistas.
We wondered if living in Santa Fe would be as good and engaging as it was to visit for a weekend, but after six years of life here, our appreciation of the beauty and subtle details of the vernacular architecture only increases, as the light, at varying times of day and year, causes us to notice what we had not before.
The charm of this city with buildings dating to 1610, the lively arts scene and beloved traditions, the laid-back pace of life and the ease with which friendships are forged continue to reinforce our decision that in lieu of Paris (where we don't speak the language), Santa Fe is our best choice, and an extraordinary place to call home.
This wonderful article was written by Aysha Griffiin, an international business coach, travel writer and workshop presenter. She can reached via her website, AyshaGriffin.com.