My travels to New Mexico began early, at the age of ten. We had relatives that owned lodges and cabins in Red River so we were able to visit frequently, enjoying summer vacations fishing, horseback riding, mountain hiking or exploring old gold mines.
Winter holidays offered snow-mobile riding, activities at the ski area, hunting for Christmas trees, cozy concerts with Texas outlaws in roughly decorated but intimate venues and lots of snow.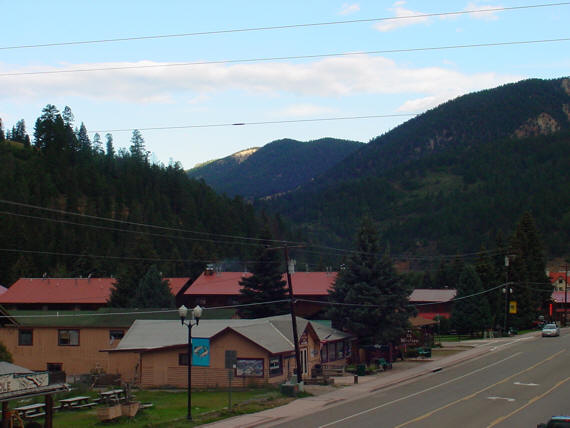 The summer I was sixteen, however, brought a unique opportunity altogether: my family was asked to come and run the lodge while our relatives had a break. As your typical sixteen-year-old would act, I did not want to go, I wanted to stay home with my friends. Little did I know the best summer of my life was about to happen.
Discovering Red River
Red River is a small, family-friendly ski town, situated in Northern New Mexico, along the Enchanted Circle at its northern-most point at an elevation of 8,671 feet. It is home to Wheeler Peak, which at 13,161 ft, is the highest peak in the state of New Mexico.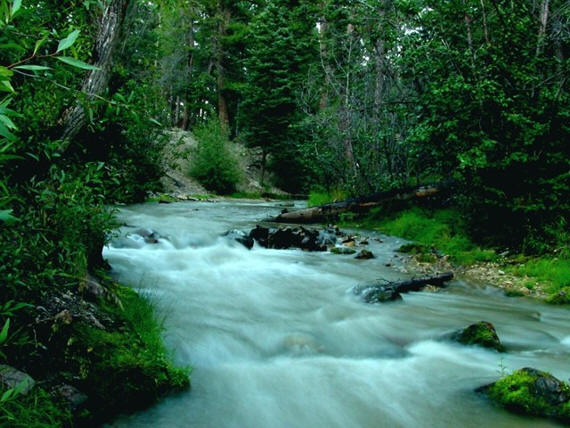 Red River has a lazy, slow cowboy feel to it with no wonder as it has always been known as the playground for Texans, attracting families year after year even generations later. Activities for children are numerous including bumper cars, pay-to-fish facilities, horseback riding, the Playhouse Arcade at the Red River Ski Area, children's ski area and much more.
Jeep and bicycle rentals are available for the adventurous or choose to just stroll the strip which can be done easily. It is lined with lots of cool shops, great food and in summer, many events and activities. Lift rides are available to the top of the mountain offering incredible photo opportunities, downhill hiking or just the chance to enjoy the view.
The lodge we had previously visited, Sportsman's Lodge, was in town. The lodge we were going to run for the summer was new and on the highway at the river between the town of Red River and the village of Questa. It was called the Riverbend Lodge. Rustic, comfortable and down-to-earth, it was ideal.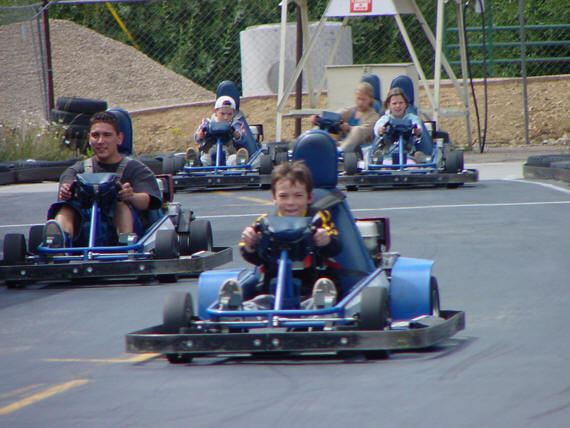 The "Travel Living" Experience
Spending the summer "travel living" in the area we came to know many of the locals and their families with whom I made many friends. We cruised the mountain roads and the "strip in Red" as teenagers, ate out, went to movies, lakes, took wild rides, shopped in Red River and Taos, and had the time of our lives.
The lodge also offered RV sites and many campers and guests returned each summer to stay with our relatives. The owner, my grandfather's nephew, was an amazing story-teller and sometimes I think guests probably returned again and again just to hear his tall tales.
They operated a steak-house on the property as well where he stood in the main dining room at a center grill preparing mouth-watering steaks and burgers with his secret recipes. Sometimes group cookouts were organized at a large open-pit outdoor fire. Trout caught fresh that day was grilled in the cool, evening mountain air while more stories were told, children played and friendships were made.
Day trips from Red River are so many that you will not run out of nearby places to see. Make time to drive the Enchanted Circle and you will not be disappointed. Stop at Eagle Nest Lake to enjoy the clear, pristine water. Next, Angel Fire is home to Angel Fire Resort with winter skiing and summer activities.
Visit the nearby Vietnam Veterans Memorial State Park, art galleries, golfing and outdoor activities abound. After leaving Angel Fire you will find yourself lost in the beauty of Taos Canyon and arriving refreshed in the town of Taos (although you may want to slate a separate day for a side trip to Taos as there is so much to do!).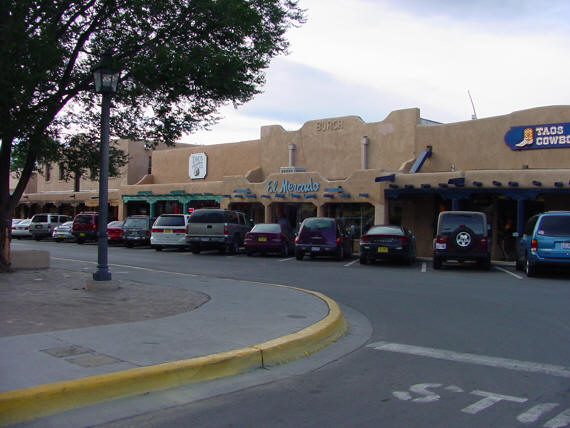 Enjoying all Taos has to offer
In Taos, chances are you're going to head to the town square: unique, and purely New Mexican; full of charm, adobe and a host of tourists, locals, indigenous peoples, transients, and artists. There is none other like it although Santa Fe's square comes close. Shops, restaurants and art galleries abound. Get out of the car and walk the side streets, mingle in the square and stop for an ice cold drink or warm coffee.
Taos is home to many sights including the former home of Kit Carson, The Mabel Dodge-Luhan House, the Overland Sheepskin store, Taos Pueblo and Reservation, the San Francisco de Asis Mission Church (one of New Mexico's most photographed sites), Taos Ski Valley and Taos Ski Area (another side trip in itself) and so much more.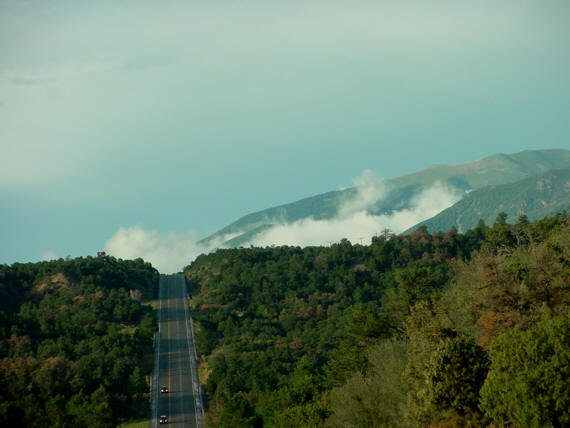 One season I spent working at the Red River Ski Area and this was indeed an enjoyable experience. At this point, I was doing my "travel living" in the tiny village of Questa just to the west of Red River. I would ride a bus provided by the ski area to get to work, as we crept around icy curves with snow-packed drifts on cold New Mexico mornings.
This was a really great way to get to know and experience the locals both in Questa and Red River. Many that worked at the ski area were transient types working the season and in spring and summer would move on. Days were exciting at the slopes and I met many tourists and travelers there for skiing, even seeing several from my own hometown of Fort Worth. There were after-work gatherings for the ski teams and crews and staff where we enjoyed each others road stories, warm fires, pot-lucks, and camaraderie.
New Adventures
On one occasion I got on the skies in the confidence of my youth but wound up going down the mountain sitting down and did not stop until I plowed into a ski patrol, which though was not his normal mode of rescuing someone, rescued me just the same.
Throughout much of my "travel living," I worked in the hotel industry and helping to run the lodge that summer changed my life in many ways and one was in laying a path ahead that I would travel for decades to come in working within the hotel and travel industries.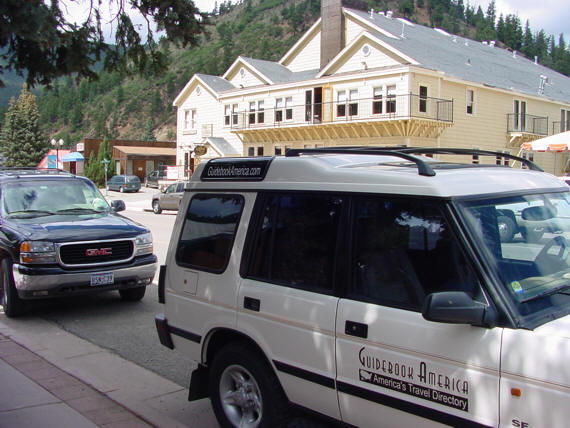 Helping to clean rooms, checking in guests and getting them situated, pitching in to wait on tables, fishing for the day's catch, all contributed to what later would become my passions: New Mexico, rustic lodges and the love of travel and tourists. Just goes to show, something you may not want to do could be the best thing you ever did!